And Now it is GAZA
Read - "Myth of Exile": Justifying Slaughter in GAZA
By Janine Roberts (Published in the Palestinian Chronicle, January 31st 2009)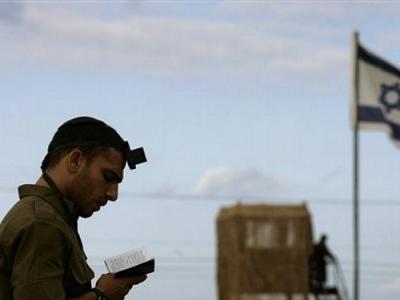 Many have been appalled by the seemingly mindless orgy of destruction of families, children, homes, streets, shops and orchards in Gaza carried out by the Israeli armed forces earlier this month. It left me wanting to know what has happened to make ordinary well-educated Israelis think that it is morally right to do this to their comparatively unarmed neighbors?
I perhaps stumbled on part of the answer in the bookstore at Tel Aviv airport on a recent visit to Israel. A map on display marked all the land from the Mediterranean to the Dead Sea as Israel: there was no West Bank, no Gaza Strip. A travel book I admired for its photos of a beautiful land also described it all as Israel. Jericho was in Israel it stated, although deep inside the West Bank. If this bookstore is as typical as I suspect, then most Israelis are convinced they already own the lands now occupied by Palestinians. It is as if they see them, not as a sovereign people, but as a host of unwelcome and unruly tenants squatting Jewish lands. If this is so, then I thought there is little hope for a "Two State" solution.
This view is deeply rooted in an Orthodox Judaism with increasing influence in the Israeli military. A booklet issued by the Jewish Rabbinate to the troops going to Gaza, "Daily Torah studies for the soldier and the commander in Operation Cast Lead," cites a Rabbi as saying there is "a biblical ban on surrendering a single millimeter of it [Israel] to gentiles, though all sorts of impure distortions and foolishness of autonomy, enclaves and other national weaknesses. We will not abandon it to the hands of another nation, not a finger, not a nail of it."
Another publication distributed by the military Rabbinate asks: "Is it possible to compare today's Palestinians to the Philistines of the past?" It cites a Rabbi as answering: "A comparison is possible because the Philistines of the past were not natives and had invaded from a foreign land ... They invaded the Land of Israel, a land that did not belong to them and claimed political ownership over our country ... Today the problem is the same. The Palestinians claim they deserve a state here, when in reality there was never a Palestinian or Arab state within the borders of our country. Moreover, most of them are new and came here close to the time of the War of Independence."
Both of the above quotes are from the "Books of Rabbi Shlomo Aviner," the head of the Ateret Cohanim yeshiva based in an Israeli occupied house within the Muslim quarter of the Old City of Jerusalem. The IDF rabbinate also quotes Rabbi Aviner's advice to troops: "When you show mercy to a cruel enemy, you are being cruel to pure and honest soldiers. This is terribly immoral. These are not games at the amusement park where sportsmanship teaches one to make concessions. This is a war on murderers."
Such teachings are by no means confined to the military. A January issue of Olam Katan [Small World], a weekly publication distributed at Orthodox synagogues, cites the former Sephardi Chief Rabbi, Mordechai Eliyah as ruling that since the civilians of Gaza failed to stop the rocket attacks, they share responsibility for them and so must not be spared from attack. When the Jerusalem Post asked the son of this Chief Rabbi, Shmuel Eliyahu, the chief rabbi of Safed, what further advice his father would have, he replied that his father would say no Israeli soldier should be put into danger but instead there should be "carpet bombing of the general area from which the Qassam rockets came." "If they don't stop after we kill 100, then we must kill a thousand." Rabbi Eliyahu added: "And if they do not stop after 1,000, then we must kill 10,000. If they still don't stop, we must kill 100,000, even a million. Whatever it takes to make them stop."
The distribution of such literature has been greatly expanded by the current IDF Chief Rabbi, Brigadier General Rabbi Avichai Ronski, through his Jewish Awareness Department headed by Lt. Col. Zadok Ben-Artzi, The slogan currently used is "Jewish awareness for a victorious IDF." It is based on "understandings gleaned from the Bible and the heritage of Israel to enhance the army's ability to achieve victory." Formerly all troop educational work was done by the Army's Education Corps but the Rabbinate services now dominate, with the aid of funding from Elad, a major Zionist group funded by Americans that has enabled the Jewish Awareness Department to give its services for free, unlike those of the Corps, and to include free study weekends in Jerusalem.
But there is a cool calculation in allowing this. The military needed to keep the number of Israeli deaths to the minimum if they were to retain popular Israeli support, and decided this demanded the use of highly destructive tactics. Haaretz, a leading Israeli newspaper, explained: "During 2002's Operation Defensive Shield, in the Jenin refugee camp, disagreements developed among the different [army] units … a battalion of the 5th Reserve Infantry Brigade, which employed relatively humane operating methods, suffered 13 casualties in one single day from an ambush and roadside explosives. After those incidents, everyone took up the "Buchris method," named after the commander of the 51st Golani battalion, Lt. Col. Ofek Buchris (today a brigade commander in the reserves)." This, the paper concluded, has led to "the IDF proceeding in Gaza in a slow, orderly, efficient and very destructive manner." Villages and suburbs were leveled in order to avoid the risk of ambush.
To Read 0n - with much more on the legal debates in the Israeli Military and about major Zionist historians agreeing the Story of Exile and Return is based on myth - click here.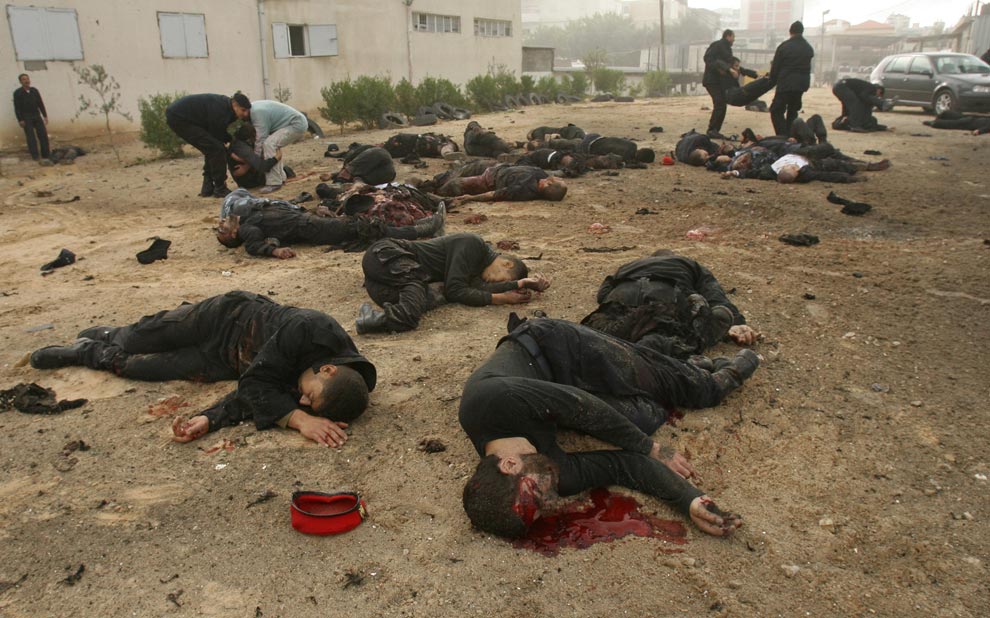 Above - newly trained policemen in Gaza killed on first day of Gaza attack
Months before the air force killed dozens of policemen on the first day of Operation Cast Lead, the army lawyers (ILD) debated how to justify this planned attack since it is a war crime in international law to attack a civilian police force. It was agreed that Gaza was an exception to the normal rule, since, according to a senior ILD figure, "the way Hamas operates is to use the entire governmental infrastructure for the organization's terrorist purpose." Thus the Gaza police was ruled to be a legitimate target, as were all government buildings, including the now destroyed parliament. (Source - Haaretz, major Israeli newspaper)
The ILD also ruled: "The [civilian] people who go into a house despite a warning do not have to be taken into account in terms of injury to civilians, because they are voluntary human shields.' A senior ILD officer explained: 'From the legal point of view, I do not have to show consideration for them. In the case of people who return to their home in order to protect it, they are taking part in the fighting.' (for more go to here )

Punish Israel's War Crimes in Gaza and Lebanon.
W hat can ordinary people do? We can report suspected War Crimes to the International Criminal Court
Click on any photo to find how very easy this is
From Local Beirut Newspaper.
And to find out much more about Lebanon, Palestine, Israel and Hezbullah.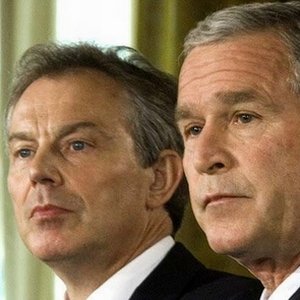 Don't delay in doing what you can to stop this carnage - like some others we could mention!
to Israeli war crimes in Second Lebanon War